We have found the following products to be quite effective in detoxification, healing, and overall health:
---
Holistic Drug Addiction Treatment with the Pouyan Method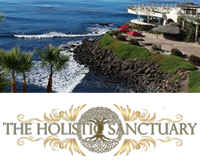 The Pouyan Method is highly regarded globally as the best method for healing Addiction, PTSD, Depression and Eating Disorders. This deep level of healing helps the brain return back to its pre-addicted state.
The Holistic Sanctuary offers the most powerful, holistic, natural and effective healing methods to those faced with Addictions, Trauma, PTSD, Depression, and other severe physical and spiritual health issues. We have mastered the art of Plant Medicine, like Ayahuasca and Ibogaine, and we use them as part of our Pouyan Method for total healing, for ailments of depression, medication dependency, depression, trauma, and PTSD.
---
Detoxify Naturally with the Freedom Spring System
Low-Impact Aerobic Exercise with Strength Training
Exercise, Strengthen & Cleanse Every Muscle and Cell
Activate Your Lymphatic System
Detoxify Naturally
Great for 50+
Immediate Shipping

Shop at www.FreedomSpringSystem.com
866-866-1067

---
Best-tasting Stevia on the Market Today
DIRECTIONS FOR USE:
2-8 drops as needed
SERVING SIZE: 7 drops
SERVINGS PER BOTTLE:
approx. 169
Tastes great in tea and coffee.STEVIA (Stevia rebaudiana) is a wonderful dietary supplement used for over 1500 years as a sweetener and for medicinal purposes. Since the 1970's, stevia has been used in Japan as the main alternative to sugar, used instead of the banned aspartame in diet soda, gum and other food and beverages. Stevia is also being used as a sweetener in other countries after extensive studies proved its safety.Stevia has been used with success to treat many ailments including diabetes, high blood pressure, gingivitis, digestion ailments, and addictions, topically for acne and other skin ailments and also as a wonderful weight loss aid. Safe for diabetics as it does not raise blood sugar!Click here to shop for Stevia